Assured Equipment Management
Solves this Pain: Equipment is sometimes not operating correctly when needed. Equipment may be difficult to get to the right building or zone at the right time. Equipment is not being used effectively.
Differentiator: Your company keeps equipment running cost effectively.
You take co-management responsibility for cleaning equipment readiness, scheduling, proper use, evaluation and in certain cases, movement of equipment. This is accomplished through preventive maintenance, job scheduling, providing fill-in equipment options, data monitoring and equipment logistical management. You keep data on all types of cleaning equipment and use that data to recommend efficiency changes. You assure warranty compliance through on-going training and appropriate chemistry use. You provide robust leasing, rental and seasonal-use packages.
Culture Changes: Requires a mental shift from being a seller and servicer of equipment to being a manager, trainer and facilitator of timely cleaning/floorcare results.
Opportunities: Establishes co-management of equipment and data monitoring. Provides access to data. Establishes subject-matter expert status. Provides efficient repair routing schedules.
Automatic Inventory Management (AIM) & Rapid Refill
Solves this Pain: Many companies have trouble keeping their janitorial supplies in stock reliably or simply in locating them. This creates an opportunity to manage better.
Differentiator: Your company manages inventory on-site. When an outage still occurs, you respond within hours, or first thing the next morning.
You take shared responsibility for establishing pars and managing for seasonal or event use variances. You make deliveries on dense routes, reducing costs. For outages, you arrive so quickly (Rapid Response) the customer says, "Wow, that was quick." Customers losing track of inventory are treated just like those with actual outages.
Culture Changes: Requires a mental shift away from being overly concerned about the added time drivers take to manage inventory and report. These costs are made up in improvements of route efficiencies and greater margins possible through more reliable in-stock conditions than websites or most competititors provide.
Opportunities: Allows your in-area stocking to help you better compete. By applying best practices, you reduce outages, and those few costly deliveries are spread across all customers. Allows for not returning to a zone until the next cycle. Smooths your own stocking requirements by reducing spikes caused by customers who order at unpredictable intervals.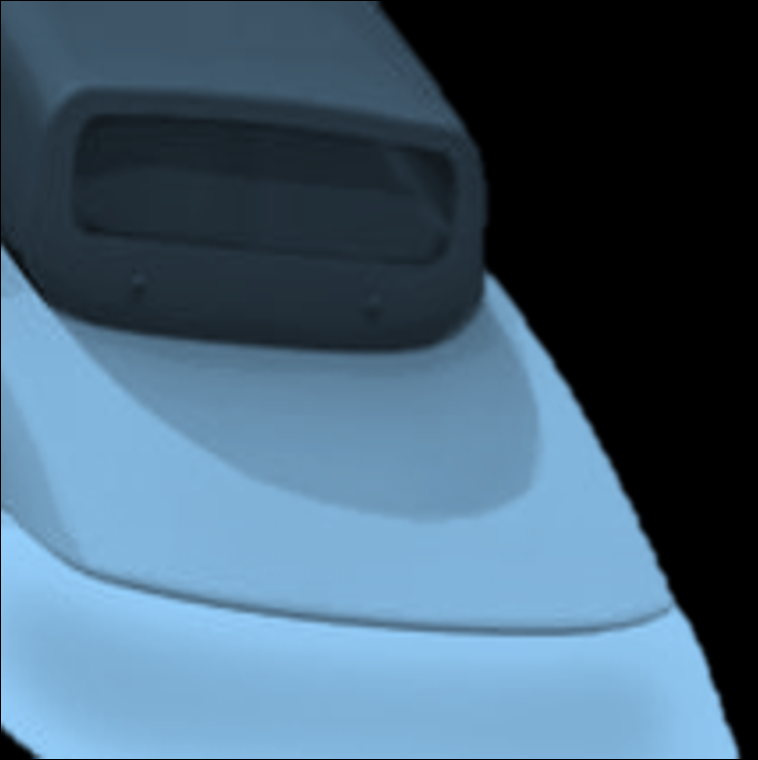 Automation & Efficiency
Solves this Pain: Many cleaning departments are built around low-efficiency systems for two reasons: First, they provide the lowest-entry-cost option in most cases. Second, there may have been failures to effectively either utilize or maintain equipment in the past, so purchases have gravited to the simplest systems.
Differentiator: Your company analyzes data gathered about each cleaning system and applies automation improvements on a priority basis as capital becomes available.
You share responsibility with the customer for making sure equipment lasts and is used to best advantage on a daily basis.
Culture Changes: Requires mentally taking an on-going responsibility for the successful use of automated equipment. Requires thinking of the entire range of automation, not just traditional cleaning machines. Staff must be ready to emphasize productivity and fewer workers, or greater work load accomplished.
Opportunities: The process involves recording data on processes and current equipment, allowing your company to know what the prospect or customer needs are. Elevates your salespersons to working on a co-management level by providing needed data systems.
Green & Healthy Cleaning
Solves this Pain: Demands from public and an increasing number of market segments require a shift toward a greener approach. This has been known for going on a decade. What prospects may find they need, however, is a supplier built around green as a philosophy rather than simply having green product alternatives.
Differentiator: Your company adopts an inclusive approach to green cleaning as well as converting your own systems to loops that have a smaller footprint.
You identify and leave behind more toxic, harmful and non-environmental methods of doing business. You adopt not only green products - many of which you already have - but greener methodologies and ways of doing business. Departments itemize, review and develop plans for the best practices that lead to greener processes.
Over a two-year period, through pricing strategies, you make it more costly for customers who prefer to stay with older technologies that do you fit your new USP. In the mean time, you develop the story of your transformation and provide training and encouragement for your staff to become subject matter experts in green cleaning. The objective is to move green processes from alternatives to the standard while eliminating older, less-green methods on a reasonable, but short, timeline.
Culture Changes: Requires a green mindset and education for all employees of advanced methods of not only cleaning, but in doing business in greener ways. Green is not considered a sales category or approach to certain customers, but a way of doing business.
Opportunities: On-going storytelling about your efforts and milestones in becoming a greener service or distributorship are nearly endless. It cannot be just a tactic, but must become a strategy in order to provide a true benefit. Your staff can feel better about your leadership position in a commitment that benefits everyone, because most green processes are more cost-effective as well. Through converting your business operation to greener methods and choices, prospects and customers will see that this is not just a tagline, but that you have created a resource on which they can depend for safer, more environmentally friendly, more efficient methods of executing cleaning processes.
Data-Driven Maintenance Department
Solves this Pain: Most buildings and cleaning departments lack a specific, longer-term plan for continuous improvement. This data-driven selling proposition applies the Iterative Cleaning Feedback Loop to gather data from key building or zone stakeholders. From that data, the next three cycles of improvement are planned in a process that repeats as a cycle.
Differentiator: Your company co-manages cleaning improvement, thereby continually contributing to better performance, productivity and cost-effectiveness.
Culture Changes: Requires a move away from introducing what is newest in the marketplace to customers and toward a focus on collecting and editing first soft data (observations, feelings, opinions), then hard data (budgets, current baselines, building characteristics). From those two data sets, a plan is generated for the next third to half of a year. Your sales and customer service staffs become managers, facilitators, and documenters in cooperation with customers and prospects.
Opportunities: By leveraging the Differentiation Shift that switching from selling products or building services to gathering and managing data and continual improvement, you can move into a consultant relationship with prospects. Gathering data and proposing improvements places your sales staff in a co-manager relationship with the leaders in facility maintenance.
Concurrent Cleaning Systems
Solves this Pain: Many facility management departments are married to servicing and cleaning at night and other down times to avoid interruptions to workflow. This separation leads to myriad problems, mostly based around communication and work quality defecits created by non-standard shift work. "Daytime" cleaning technologies offer opportunities to improve.
Differentiator: Your company promotes Concurrent Cleaning, where facility maintenance is part of the whole, rather than separated by time. Subject matter expertise is provided not just in new technologies that make Concurrent Cleaning possible, but in management techniques that provide the opportunities for better results at lowered costs.
The benefits of cleaning as part of the main corporate workshift are many. The technologies, from automated and speed cleaning equipment, to noise reduction and impact screening, create opportunities for subject-matter experts and continual training.
Culture Changes: Requires a shift in particular for BSCs from an emphasis on night, weekend and break cleaning to increasing use of regular-shift detachments. The process will involve a transition time of years, but for new sales, the USP can have immediate impact. For distributors, requires a mental shift toward methods and technologies available to promote this C-level management change which may be unique in your market or your market niche.
Opportunities:
Image Reinforcement
Solves this Pain: Most office buildings, almost all retail, most restaurants and many other brick and mortar facilities stake their image and brand on their building. On-line and advertising are also involved, but the corporate image is still primarily an investment in a building or in buildings and the surfaces and conditions within. Small percentage changes in cleanliness and health perceptions translate into large differences in image, occupant satisfaction, attendance, work efficiency and occupancy rates.
Differentiator: Your company becomes expert in the management of image as it pertains to appearance, atmosphere, occupant satisfaction, image and health.
Applying technology and continual training built around Image Reinforcement, your staff co-manages based on making customers, visitors and employees feel positively toward the business.
Just as effective car advertising is seldom about features and all about "touch and feel" issues, your margin can benefit from becoming the experts in protecting and improving a building's assets in terms of image.
Culture Changes: A shift must take place in sales and customer service to understand their jobs less as promoting products and more as managing, protecting and improving customer image. Training will be needed to understand facility management goals on a higher level than cleaning-related purchases. For route service and BSC application, the entire staff is directed from lists and cleaning duties to empowerment for understanding, managing and supporting issues of image reinforcement.
Opportunities: The margin of individual cleaning service or product sales when packaged as part of programs designed to improve occupancy, reduce absenteeism, generate better productivity and assist in branding can be expanded. Establishing yourself as a specialist in promoting corporate imagery through the built environment places you more on a consultant level and reduces the importance of price in negotiations.
Medical Environments & Infection Control
Solves this Pain: Hospitals, medical offices, outpatient facilities, dentist offices, assisted living centers, schools, and restaurants and selected public venues are sensitive to the costs of infection to their bottom lines. This creates a need for cleaning specialists with infection control capabilities.
Differentiator: Your company specializes in supporting cleaning that not only improves appearance and atmosphere, but reduces transmission of disease in the medical environment.
This type of cleaning, for those familiar with the consequences, is part of risk management or fomite risk management. Fomites are the surfaces that accept germs long enough to pass them along to new hosts, resulting in outbreaks.
Such outbreaks are called HAI's or hospital-aquired infections in those settings, but industries such as assisted living, schools and even restaurants are heavily affected by the costs such infections carry with them.
Culture Changes: There is a shift from cleaning for appearance to cleaning to break the cycle of infection that must be understood by your sales and customer service staffs.
Opportunities: The studies applicable to this specialty show that cleaning to prevent infection provides better odor control and appearance cleaning. As your company transitions to think in terms of cleaners and cleaning systems as health-supportive people and processes, you will also be improving your ability to help them achieve a better level of basic cleaning benefits.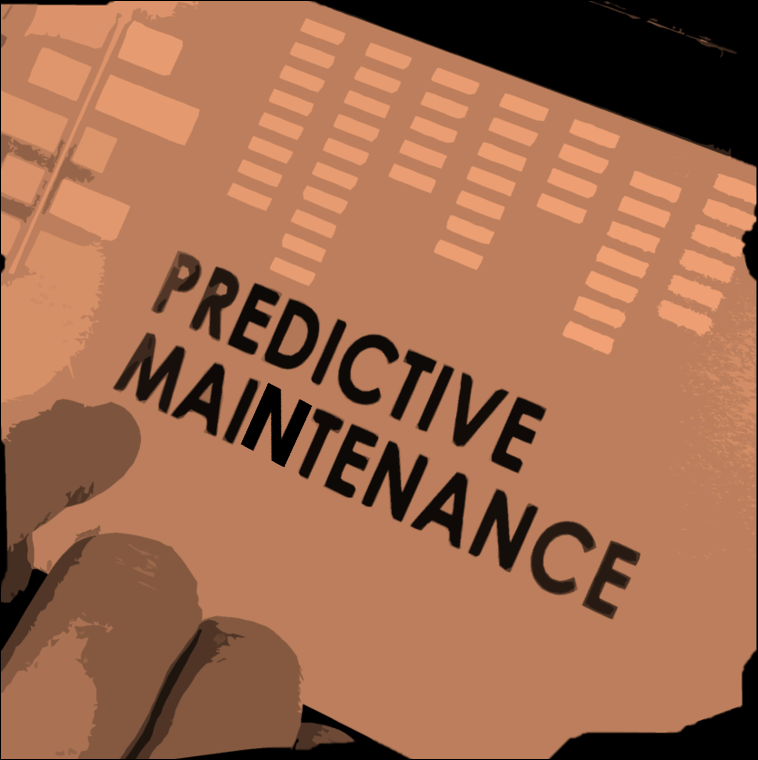 Predictive Maintenance
Solves this Pain: A great deal of cleaning investment is wasted. This includes procedures that are repeated at frequencies not necessary, processes that are not effectively applied, inefficiencies in application methods and failures to focus on critical keys to cleaning. This loss creates a need for streamlining and better management.
Differentiator: Your company gathers data and applies predictive maintenance techniques that focus on making cleaning more efficient, better focused and incorporates better systems for desired outcomes.
You start, as most of these unique propositions begin, with cleaning feedback loops that provide data leading you to issues that exist. By becoming subject matter experts in predictive maintenance, you learn how to bring more force to bear where it is needed.
Finally, in predictive maintenance, you monitor the functions of both equipment and processes in order to spot weaknesses before they lead to problems. When your cleaning services or your cleaning methods are provided well, the process is almost transparent.
Culture Changes: You move from a culture of responding to problems that facility managers face to predicting those problems based on your close management methods with their staffs and stakeholders in building cleanliness, health and surface longevity.
Opportunities: Building asset management and surface life extension is a trend in facility maintenance. By incorporating predictive maintenance into your systems and approach to individual buildings, you become co-managers with facility management on a building-by-building basis.
Public Facilities, Schools & Universities
Solves this Pain: For going on two decades, educational cleaning budgets have been targets. Now, there is a backlash against how these cuts have been negative in their impact to cleanliness, air quality, health, odor control and building surface longevity. You can help reverse these trends at current budget levels.
Differentiator: Your company can specialize in the USP of bringing back clean and healthy buildings without breaking the new normal in public and higher education cleaning budgets.
Beginning with the Iterative Cleaning Feedback Loop, you begin assessing and prioritizing the most important areas for improvement directly with building stakeholders. You also, when possible, meet with members of parent-teacher groups to solicit supportive data.
Using this data, you provide directives, by topic matter, for improving productivity with three to five new "protocols" per semester. Summer becomes a staging, experimentation and reinforcement period as buildings are refurbished. These new protocols will involve any or all of the following: 1. Improved cleaning methods, 2. more effective equipment, 3. retraining, or 4. restructuring cleaning strategies.
Culture Changes: Requires a commitment to executing training and monitoring of building-by-building satisfaction data, performance data, effectiveness data and results. Salespersons spend less time searching for leads and more time developing expanded programs with fewer educational facilities where these principles fall in line with their cultures and needs.
Opportunities: Once begun, documenting and reporting data to school boards, principals and parent groups entrenches the system and continues to solicit their active involvement. Better retention, less bidding and better margins based on demonstrable performance improve the value of these high-volume customers.
Restroom, Tile & Partition Specialists
Solves this Pain: Up to 80% of facility problems have to do with restrooms. Due to their unique design, demands and functions, restrooms create an opportunity for unique solutions and specialization.
Differentiator: Your company focuses on the unique challenges presented by restrooms. This includes items such as drain treatments, automated devices, partitions, dispensing systems, consumables, odor control, vending, waste management, tile and grout care, disinfection and hands-free operation.
When you can get the most challenging building environment under control, other zones and building assets should fall in line. Because restrooms represent the greatest expenditure of consumables, and come in second only to floor management for expenditure of chemistry budgets, improved management of restrooms can lead to improved margins on these consumables.
By working on refurbishing floors and partitions instead of applying restoration or replacement, there are additional long-term asset management gains to be made. When your management program takes responsibility for tracking data on restroom cost controls, the margins on individual items become less important, allowing for expanding profitability.
Culture Changes: Although this shift in emphasis is less dramatic than some USPs, customer-facing employees must learn to lead with gathering soft data on what the baseline on restrooms is in terms of satisfaction. Once the Iterative Cleaning Feedback Loop is started, your data will tell you how to address and document plans for improvement. CRM can help all employees stay on the same page with individualized, written plans.
Opportunities: Restrooms are demanding on both cleaning and consumables management. Coming up with continual improvement instead of settling for the status quo will help build long-lasting relationships with customers less based on price.
Foodservice, Warewashing & Hygiene Management Experts
Solves this Pain: Restaurants, like most businesses, prefer to single-source purchases rather than having multiple vendors for related line items. This provides an opportunity to combine three areas that food suppliers generally do not, warewashing, paper consumables and cleaning/disinfecting.
Differentiator: Your company focuses on the 54% of the restaurant industry that is independently (non-chain) owned.
This USP has entry-level barriers in that serious warewashing capabilities require expertise and access to both chemistry and dish systems. However, a number of jan/san distributors have these capabilities, but have often utilized them as an add-on, or almost a separate division.
The opportunity with this USP comes from combining expertise in all three areas, and adequate personnel and knowledge in the warewashing topic matter to be truly useful to the independent restaurant. If you do not have at least the beginnings of this competency in your distributorship, or cannot bring in the high-level expertise and vendor resources for your area, this USP is an unlikely match.
Culture Changes: Assuming you have a warewashing division now, there is sometimes a shift in thinking required to have this function work seamlessly as part of the overall selling function. If there have been departmental separations, combining the triad of paper consumables, jan/san supplies and systems and warewashing will be essential to success. That is the new thing you are offering independent restaurant owners and managers.
Opportunities: The restaurant industry in general has grown exponentially since the 1970s. Although chains are once again growing after the recession, and independents are level to decreasing, there is still a huge market, almost $800 billion according to the National Restaurant Association. Assuming equivalent average sales per unit, independents would represent about $432 billion. By combining two related expertises, your services could become a better fit with independents than buying from those who sell them food, an expertise with almost no connection to jan/san, paper consumables or warewashing.
NOTE: Combining this USP with conversion to Automatic Inventory Management could provide an even more effective package with delivery cost pickups for the distributor.
Right Sizing for Productivity
Solves this Pain: Facility maintenance departments often under-utilize automation, and are underproductive because of that weakness. This provides an opening for finding the right automated systems, leading with artificial intelligence when appropriate and taking responsibility for co-managing overall productivity.
Differentiator: Your company is a subject matter expert in selecting and leveraging the best automation for maximum productivity in a given building with a particular staff. This includes both simple and highly mechanized automated systems as well as becoming a leader in artificial intelligence systems as they come on-line.
Your customer-facing people understand how to factor improvements in productivity and how to gather the data on existing systems and methods to determine current baseline productivity. Overall, you provide the service of "right-sizing" the fit of technology to the building and staff. This process may take several years of incremental capital expenditures by the customer. You take responsibility for assessing the next three steps to take in any given half-year and document efficiency gains.
Culture Changes: Requires a selling mindset of applying appropriate technology for the customer, not necessarily the latest technology or automation being promoted by manufacturers. Also requires a commitment to record keeping and reporting. A CRM or task management-system may be helpful.
Opportunities: The opportunity to assess current automation in light of labor costs and results achieved can be appealing to prospects. Encompassing all types of automation, small and large, can help build a better relationship. Composing and helping to train and execute both a data-gathering and long-term improvement plan can support customer retention and allow for wider margins on consumables.
1
2
3
4
5
6
7
8
9
10
11
12
13